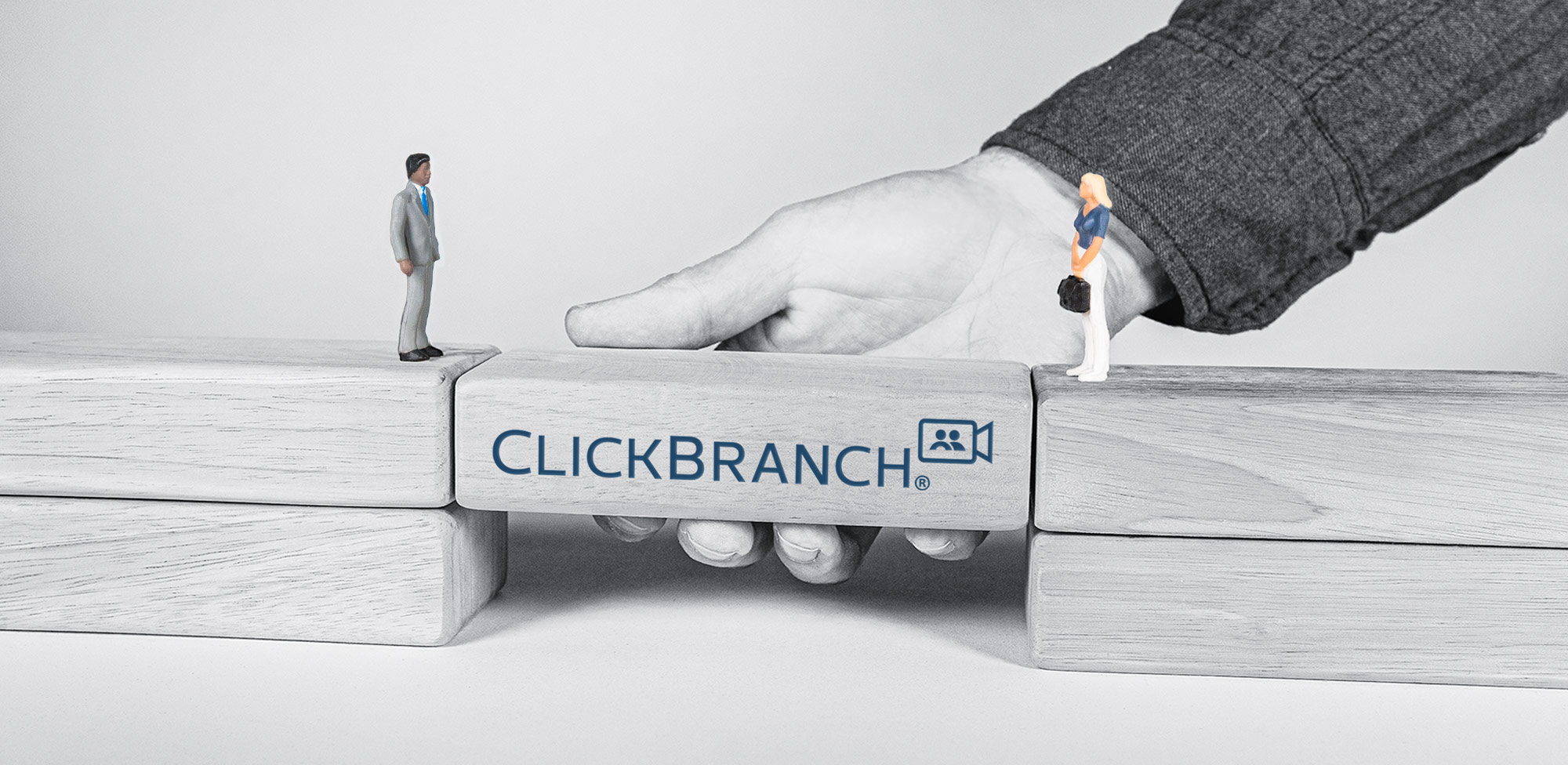 Bring brick-and-mortar values to your digital channels.
Come together on ClickBranch.
Strengthen your connection with account holders and prospects – even as they disconnect from the
physical branch. ClickBranch video banking brings personal attention, care and service to an
otherwise impersonal medium, where transactions often take precedence over relationships.
Managing both internal and external connections has never been safer. Sharing and collaborating
has never been easier. Serve your community efficiently, securely and personally with our direct connect,
user-friendly video banking communication tool you can afford. Your bottom line will thank you.
Banks
Credit Unions
Why ClickBranch?
'Whatever' Video

ClickBranch seamlessly integrates with
popular video platforms.

Direct Video Banking Connection

From your staff directory, account holders and prospects can choose who they see and speak with from wherever they are.

Virtual Classroom

Replicate face-to-face training digitally,
easily and cost-effectively.
Why BVS?
CARE

Our support is attentive, responsive and, above all, human.

EQUITY

We give institutions the means to compete with larger peers.
QUALITY We create products that are well researched, thoroughly built
and highly informed.

SECURITY

We treat and safeguard information like the valuable asset it is.

RELATIONSHIPS FIRST We focus on fit and support
because relationships
are more than just a transaction.
Want to Know More?

Contact us on ClickBranch

Call 800.553.5972

Email

BVS Performance Solutions
4060 Glass Rd. N.E.
Cedar Rapids, Iowa 52402

Success

Thank you for contacting BVS Performance Solutions, your message has been received and we will be in touch with you shortly.